We believes in peoples quality of life and their growth
Veterinary practices and animal health are interesting fields that are growing by the day given that we can't do without animals, be they pets or animals that fulfil our nutritional and food-related needs. This makes Vetrina Healthcare an interesting place to work in which besides providing exciting avenues of work, is also in a financially stable state. With a Dynamic, Future-oriented Management team, the company believes in working with interesting and innovative people who shall bring growth and prosperity to the company.
Working as a team, Vetrina Healthcare has been taking good care of all its team members by paying the best remuneration in the field, providing a great work-environment and exposing the team to varied training programs and visits designed to enhance their skills. All these shall prove very useful in the long run both for individual members as also the team, and most of all the company.
Skill & Competency Development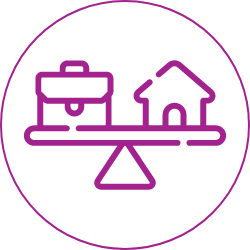 Vetrina Healthcare has created a niche for itself in the market with its effective products and services. This has come about due to the work of a great team at a great place which gives its employees the freedom to experiment and create new standards and benchmarks.
It's a great place to work with a team that is young, dynamic and very energetic. For those wanting to go places in a career, Vetrina provides everything from a great working environment, market-driven remuneration, a team which takes care of each team member, and most of all, exposure to the latest in the field!
You can explore current career opportunities below or contact us at hr@vetrinahealthcare.com